POINTS
OF YOU™
A "knowledge" session
How does the magic happens? How does it work? 
We explore different points of view regarding any person, object, situation or experimental opinion, there exists many points of view.
Points of You™ offers a fun atmosphere, shrouded of relaxing, music and knowledge process, that of the others, but firstly yours.
It assumes a "knowledge" session, which concentrates on creating bonds, conscious pause moment offering, creating opportunity to stand face to face, with themselves and other, in order to obtain new points of view.
It is a powerful session that creates an unique type of communication, between people.
The real challenge is to success then to see different points of view, some others then you already know, to see things from other perspective. The change starts, usually, when we are prepared to see things from another point of view.
The ability to make this thing is an important part of the personal developing process, as well as professional as organizational. One of the foundation stone of Points of You™ in to integrate the right side of the brain, which is responsible with emotion control and intuition, with the left side of the brain, which is responsible of analyze and logic.
These strategic combination is achieved looking to an image, that touches the creative part of the brain and a word, that activates the analytic part of it.
This method explores this special window, created by the simultaneous stimulus, that create a fight between logic and emotional, blocking, for a moment, the defense systems of the human consciousness.This intentional confusion allows, with the wright process, the freedom of the mental patterns allows other points of view to sneak into our conscious.
At the end of the process, we were exposed an we accumulated opinions that are not in our daily routine, witch we have not approved to be in our radar, opening more actions ways, that will move from our stuffiness point.
The Points of You™ interments are based on the associated bonds between a photo, a word and the situation that we choose to explore an it is based on these 4 steps of the Points of You™ method.
THE PAUSE – The pause allows us to blow out the air and to watch our life, breezy. The pause is a necessary a base method, to break the thinking patterns and our functionality with daily routines automatized character.
EXTENSION – Each situation presents countless points of view. The challenge is to look at life from another perspective. At this stage we scout the unknown interior, without having any idea where we will get to.
FOCUS – After examinating all of the new points of viw, we focuse on the relevant perspectives to us. Through questions, we clarify which of the options appeared in the process seem appropriate to our individuality and our inner rhythm.
ACTION  – This is the stage where we go to a concrete potential. We draw up an action plan, a list of tasks, which will contain measurable actions (when, how, where), meant to lead us towards the realization of the vision resulting from the process.
Every Points of You™ image it has been carefully choose, based only on the developers willing to present the subject through a visual element that is subtle banded to the theme, to maximize emotion stimulation and rational thought.
This method is developed in a way that reminds us of a sinusoidal wave, in the beginning we are open and exposed to as many points of view on a particular subject of our life, which we want to deepen. This topic can be the couple relationship, the relationship with the children, the career, the health or any other subject that we are angry or we are worried about and we have to make a decision.
After we have succeeded in extending our point of view, the process urges us to choose, from all the new options that emerged during it, the one that is most suitable for us and to plan the next actions, which will bring us the progress towards reaching the proposed objective. .
 WORKING HOURS
| | |
| --- | --- |
| MON to FRI | 09:00-17:00 |
| Saturday | Courses & WS |
| Sunday | Courses & WS |
(+4) 0735.663.118
(+4) 0735.615.294
(+4) 0728.094.898
  ADDRESS
For privacy reasons Google Maps needs your permission to be loaded.
I Accept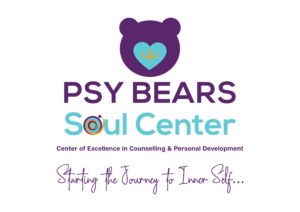 IMPORTANT: No method or healing technique described in this website cannot replace a certain diagnostic or a psychotherapeutic treatment or any other kind of treatment prescribed by any doctor. The Complementary Therapies and meditations are excellent additional instruments, which help us obtain an emotional balance, mental balance and a good general condition. The Complementary Therapies can be practiced along with any other kind of medical conventional treatment, because, these therapies are helping through their holistic approach regarding the harmony and our emotional and psychosomatic wellbeing. The words such as "healer" and "therapy/healing" are used respecting these principals and they are used in their general way of use of those expressions and they are not used in the same context in which they are used in conventional medical language or psychological or in the context of the medical sciences.
Make an Appointment here:
(+4) 0735.663.118
(+4) 0735.615.294
(+4) 0728.094.898
email: centru@psybears.com
Center of Excellence in Counselling & Personal Development
PSY BEARS Soul Center