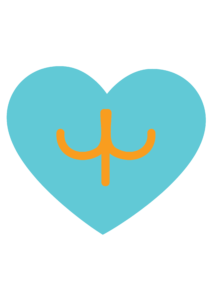 COACHING
&
COUNSELLING
for PERSONAL DEVELOPMENT 
"If you want to go fast, go alone. But if you want to go far, go # together"
COUNSELLING FACILITATES AND CATALYZES REACHING THE OPTIMUM LEVEL OF FUNCTIONING IN THE WORLD.
The counselling process emphasizez the dimension of personal development and personal problem solving.
Why choose our Center?
PSY BEARS SOUL CENTER offers you:
– Counselling sessions & Programs for Personal Development
– Business Coaching
– Courses, Workshops, Seminars & Conferences …
… activities by which we intend, that each of the souls who accesses them, to succeed to:
regain their inner power

obtain inner peace & harmony – the most precious good of man

discover its essence

be healthy and energetic

feel more motivated and passionate

discover the purpose in life and purpose for which lives

cultivate relationships based on love

develop the creativity and to live creatively

obtain financial stability and abundance doing what it likes

experience that way of life that always knew it deserves
Defining Counselling for Personal Development, imposes the emphasis on certain characteristics which make it different from other areas of expertise involving assistance.
The Counselling for Personal Development targets people who do not have mental disorders.
It facilitateas, through the steps it involves, that the person cope the stress and daily life tasks more eficiently and to improve the quality of his own life. 
The assistence it offers uses an educational form and a development form but not a clinical one.
Concern for the prevention of problems that may impede the development and smooth functioning of the person.
The conselor guides the person & group:
to develop new compartmental strategies

to harness the existing potential

to develop new adaptive resources
WHICH ARE THE COUNSELLING OBJECTIVES? 
The fundamental scope of the Counselling is the optimal psychosocial functioning of the person & group.
This scope can be archived through the following of the process of counselling objectives realizations, namely: HEALTH AND WELLBEING PROMOTING:  optimal functioning  from a somatic, emotional, social point of view.
PERSONAL DEVELOPMENT:
responsible decision capacity

harmonious interpersonal relationship

efficient learning techniques

realistic vocational options.
PREVENTION:
of the negative mood, of self-confidence, risk behaviors, interpersonal conflicts, learning difficulties, social maladjustment, psychosomatic dysfunctions, crisis situations.
WHAT THE COUNSELLING INVOLVES?
THE ACCEPTANCE OF SELF: positive attitude to own person, acceptance to own personalities and flaws, positive perception of the past and the future experiences.
POSITIVE RELATIONSHIPS: trusting people, sociable, intimate, the need of give and receive affection, empathic attitude, open and worm.
AUTONOMY: independent, decided, group pressure resistance, self evaluating from the personal standards, he is not overly concerned with the expectations and evaluations of others.
CONTROL:  competence fealing and personal control above duttys, creates opportunities for personal need growing, it makes personal values comply options.
LIFE SENS AND SCOPE: directed by medium and long terms scopes, positive experience of the past, the present and the future relevances, the conviction of deserving to implicate, curiosity.
PERSONAL DEVELOPMENT:
opening to new experiences

the feeling of validating the self-knowledge

pozitive self-changing perception

efficiency, flexibility, creativity
So, through counselling  is being pursued:
Personal development and optimizing

The most efficiency adaptation to the outside world
The counselor intervenes with specific means of counselling, to optimize, stimulate self-knowledge and personal development, to prevent some emotional problems, cognitive and behavior.
The counselling success is assured by the active involvement of both sides (the counselor and advised person) to make an authentic alliances, based on respect and mutual trust.
THE BENEFITS OBTAINED THROUGH THE COUNSELLING:
improving the ability to understand and manage professional and personal human relationships

development of facilitator skills in human problems

improvement of professional activity

career change or diversification of income sources

improvement of communication skills, active listening, attention to detail, focus on problems, analysis and synthesis, interaction and adaptability in working conditions with very diverse categories of people

understanding and approaching some qualities: calm, neutrality, patience, honesty, objectivity, seriousness, responsibility, perseverance, openness, receptivity and positive thinking.
WHO USES THE COUNSELLING for PERSONAL DEVELOPMENT? 
those who want to develop

those who walk through difficult times (professional or social pressures, brake-ups, stress)

those who might have relationship problems, social adapting, work adapting

those who feel professional disoriented

parents, beneficiaries that confront with hard times in relationship with the teenager or their own children

family members with relationship tensions

anyone who need support or what to make important changes in their lives, regardless of age
We're here to create a meaningful environment for your Journey … #

together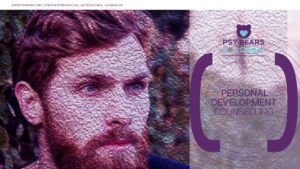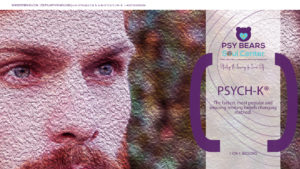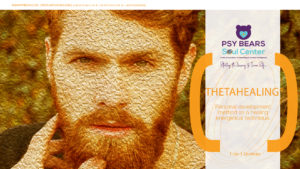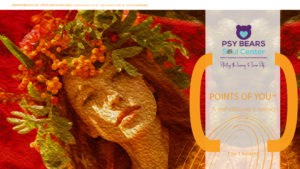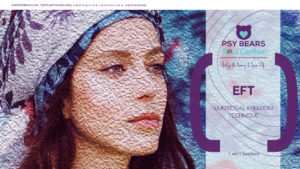 EMOTIONAL FREEDOM TEHNIQUES (EFT)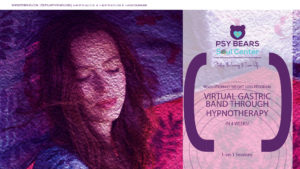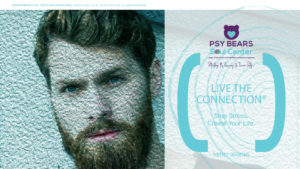 IMPORTANT: No method or healing technique described in this website cannot replace a certain diagnostic or a psychotherapeutic treatment or any other kind of treatment prescribed by any doctor. The Complementary Therapies and meditations are excellent additional instruments, which help us obtain an emotional balance, mental balance and a good general condition. The Complementary Therapies can be practiced along with any other kind of medical conventional treatment, because, these therapies are helping through their holistic approach regarding the harmony and our emotional and psychosomatic wellbeing. The words such as "healer" and "therapy/healing" are used respecting these principals and they are used in their general way of use of those expressions and they are not used in the same context in which they are used in conventional medical language or psychological or in the context of the medical sciences.
Make an Appointment here:
(+4) 0735.663.118
(+4) 0735.615.294
(+4) 0728.094.898
email: centru@psybears.com
Center of Excellence in Counselling & Personal Development
PSY BEARS Soul Center