PSYCH

-K®
The fastest 

limiting

 believes changing method
The fastest, the most popular and amazing limiting believes changing method.
PSYCH-K® is an interactive process of non-invasive change, with 25 years demonstrated success. A simple process, but strong to change the subconscious believes of self-limitation and self-sabotage. It is a unique blend of different instruments for changing, some contemporary and some from ancient times, derivatives of modern neuroscience research, as well as ancient times wisdom of body-mind interactive system. It is a revolutionary approach, to facilitate the change to subconscious level (where we operate at least 95% of the time).
PSYCH-K® is a safe and easy way that can help you change your limiting believes that can affect any aspect of your life, including:
PSYCH-K®  is a process that transcends visualizing standard methods, affirmations, willing and positive thinking, with high efficiency especially for behavior changes, habits, stress reduction, obtain and maintain general well-being.
Processual PSYCH-K®  is simple, direct and it can be verified.
It uses the body-mind interfaced of muscle testing (kinesiology), to access the self-limiting files of the subconscious mind.
Also, it uses techniques of integration of the right side and the left side of the brain, in order to induce fast and lasting modifications. in addition, PSYCH-K®
 integrates the Spirit in the changing process.
Using the muscles testing, PYSCH-K®  access "the subconscious mind", to assure that the persons declared objectives are sure and suitable.
These integrated projective make this personal changing system teachable to anyone that is interested to take control of his own life, to leave the fear and to step into loving.
PYSCH-K®  helps you cancel the self-limiting believes. 
It helps you discover the real self-believes about the world and self.

You can implement believes that can help you have healthy and pleasant relationships.

You can reduce the emotional stress.

You can program yourself for heals, vitality, abundance.

You can rise your self-esteem and the will to make positive actions in your life.

You can manage painful memories.
WORKING HOURS
| | |
| --- | --- |
| Mon-Fri | 09:00 – 17:00 |
| Saturday | Courses&WS |
| Sunday | Courses&WS |
(+4) 0735.663.118
(+4) 0735.615.294
(+4) 0728.094.898
  ADDRESS
For privacy reasons Google Maps needs your permission to be loaded.
I Accept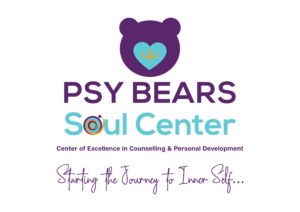 IMPORTANT: No method or healing technique described in this website cannot replace a certain diagnostic or a psychotherapeutic treatment or any other kind of treatment prescribed by any doctor. The Complementary Therapies and meditations are excellent additional instruments, which help us obtain an emotional balance, mental balance and a good general condition. The Complementary Therapies can be practiced along with any other kind of medical conventional treatment, because, these therapies are helping through their holistic approach regarding the harmony and our emotional and psychosomatic wellbeing. The words such as "healer" and "therapy/healing" are used respecting these principals and they are used in their general way of use of those expressions and they are not used in the same context in which they are used in conventional medical language or psychological or in the context of the medical sciences.
Make an Appointment here:
(+4) 0735.663.118
(+4) 0735.615.294
(+4) 0728.094.898
email: centru@psybears.com
Center of Excellence in Counselling & Personal Development
PSY BEARS Soul Center